Stunning Italian Influencer Emily Espis @emily_espis Exclusively For RevTag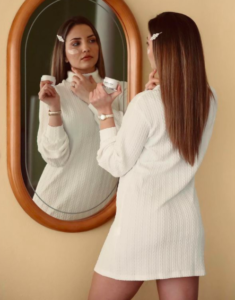 Hello,
I'm Emily Espis and I come from Sardinia, a magnificent island.
My experience as an influencer / blogger started for fun, just a few years ago, publishing photos of one of my greatest passions – Fashion.
At the age of 11-12, I started modeling for various stylists and attending behavioural courses and various competitions, achieving many goals, including competing on a national level …
During those years I also attended a theater course which, almost as much as fashion, helped me from different points of view.
These two passions, integrated with much more and cultivated over the years, have accompanied me on this great journey.
In a certain sense, they introduced me to this new world, in which a shot on a catwalk or a video of an artistic representation could become the result of a great discussion or the result of many advances that would take me higher and higher, so I decided to create a profile that could tell my story and my life in all different aspects.
From that moment on, I have never stopped.
The world of social now is immense.
It is populated by a large number of colors, each of which reflects people, things, objects, events …
In short, everyday life.
It is difficult to make space among the thousands of influencers that most people are inspired by, but I am convinced that with two ingredients it is possible to succeed.
The first is solidarity and mutual aid;
The second is the desire that one has to be noticed among an infinity of people, because in the end it is precisely the difference that highlights and that leaves everyone amazed;
One piece of advice I can give to all girls and boys is that it would be preferable to try to publish content other than those seen and reviewed, try to express your opinion without being afraid of being judged and obviously always be available trying to help others in some way.
Personally, I love sharing a little bit of everything with my followers, because I believe it is right to be 100% known.
Every day I happen to be in contact with brands that continually offer me their products, but I don't usually accept everything.
It is also from this that I realize who really deserves to be sponsored and therefore deserves someone to represent him or her, like me in this case, respectively to those who arrogantly try to obtain my consent for collaborations only and exclusively to earn money, without showing any sign of acknowledgment or congratulation for the progress I have made in sponsoring their products.
Those, who are not part of this world, will never be able to understand all the work behind every single post, every single story and it may seem trivial, but for those like me who put their heart into it, it is just like that.
This year, due to COVID-19, I did not have the opportunity to complete some of my projects, but I hope that this damned virus in 2021 can both recover and give me the opportunity to complete many things.
But I wish this not only to me, but to everyone else really.
I am really happy with this collaboration and I thank the RevTag agency very much for this great opportunity.
To conclude this interview and thus also answer the last question, I would like to tell all those who try to start this path, to make themselves known for what they are
and to be loved by their audience, because it is precisely what often supports us and helps us to move forward.
Thanks again.
A kiss,
Emil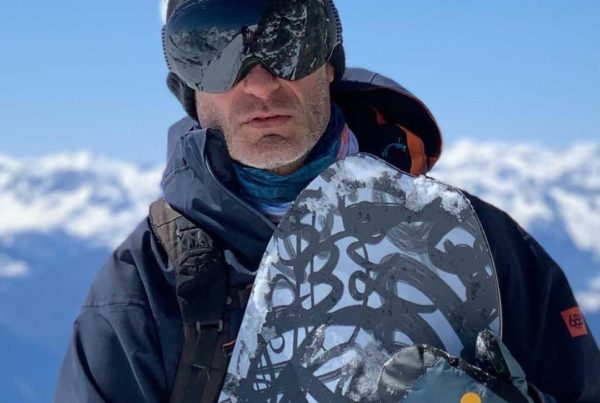 Famous Snowboarder Seb Metenier @snowbast - Interview For Revtag Q. How did you get started as an Instagram influencer? A. I started to become an Instagram influencer through an…