Team of RevTag Influencer Marketing Agency Launched Innovative Mobile App For Influencers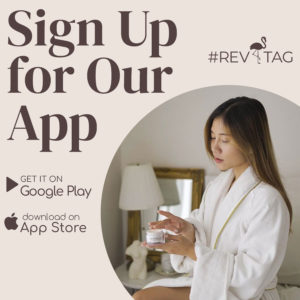 You are an influencer and you want to collaborate with world known brands? Let RevTag help you!
RevTag team is pleased to announce the launch of its innovative mobile app – RevTag App – that allows its users to manage every aspect of every campaign they run. The application is user friendly, easy to navigate and offers an immersive virtual experience as well as the possibility to receive notifications when new campaigns are posted. RevTag Mobile App is now available for free download at Google Play and App Store.
Downloading RevTag Phone App is the best way for Instagram influencers to discover branded content deals from companies and brands across the world, collaborate with them and generate great incomes. The whole process is automated and makes the entire work easy and pleasant as a breeze.
No matter if you are a growing micro influencer, an ambitious macro influencer, or maybe you're just starting out, get RevTag app to meet brands and browse offers that are a great match for your audience!
As we have years of experience in providing successful marketing campaigns on Instagram, Facebook, TikTok and YouTube, we help our influencers achieve the best possible results. We at RevTag are proud to say that we are completely devoted to each and every campaign we run, the influencer we work with and the brand we promote.
So, don't hesitate to download RevTag Mobile App now and take advantage of all the benefits it provides!