Social Media vs. Messaging Apps – The Advantages of Social Messaging Apps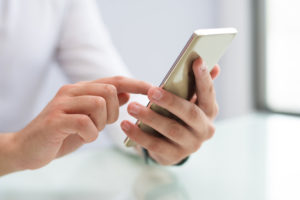 Social messaging has grown in popularity in recent years. The number of people using the top social messaging apps like WhatsApp, Facebook Messenger, and Viber has consistently surpassed those using the top social networks such as Instagram, Facebook, and Twitter. Social messaging phenomenon has completely transformed the way people interact with brands and since the pandemic pushed people toward digital channels for all their social and business interactions, the messaging trend has increased rapidly.
Social messaging apps have become the most popular way to connect with family, friends, and businesses. Many of these apps are free to use and users can make voice calls, video calls, and send chats to others. These apps become an easy and cost-effective way for people to communicate. Your business can take advantage of these messaging apps as this is one of the best ways for you to connect with your audience. Since millions of people worldwide use them, it's an easy way for a brand to reach valuable clients.
Advantages of Messaging Apps vs. Social Media:
– Unlike social media, messaging apps can be used as an all-inclusive service channels. For instance – a customer sends you a photo of a faulty item and you can immediately send him a PDF of a return label, so you do not have to direct the customer to phone support or e-mail, meaning that you don't need multiple channels if you can do it all on one channel.
– One-to-one communication means that your customers' concerns won't become a talking point for your entire Facebook or Twitter audience. You can handle clients' inquiries in a personal and more efficient way on an appropriate channel, ensuring that they're happy with the solution.
– Facebook Messenger, Viber, and WhatsApp are all direct channels where information is sent privately and securely. Clients don't have to worry about anyone seeing their private information, as messaging apps with end-to-end encryption provide high-secure protection, so you can discuss any type of customer service issue with no worries.
– Using a messaging app, the conversation with one client always remains within one conversation, even if they write to you several times in a row with additional information, so it's easy to keep an eye on how the case is progressing and how you've been able to help the customer. Moreover, it's easy to automate messaging app communication. You can start up with some pre-set answers, enabling your customer service agents to respond to clients with just one click.
– Social messaging apps not only have more users than traditional social media, but they are growing much faster and offer more business potential.