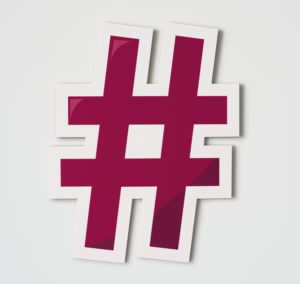 Now when you have already established your composition, colors, and you have written an attractive bio, it's time to put the question of whether we should tag. Of course, it's about tagging brands in your ads.
The positives of tagging brands when you post interesting advertising content is that, first of all, when people see the icon that someone or something is tagged on, they are often curious and check, and this is exactly the purpose of the advertising post. Another big plus is that new brands that view your account for possible collaborations would find it positive that they can view your previous ad posts. You ask yourself – so what? The answer is that in this way the brands see how creative and responsible you have been in your previous commitments. This encourages you, as an influencer, to create more attractive posts, and also – distinguishes advertising posts from your usual photos.
As for the hashtags under the photos, the answer is – Required! Hashtags help you promote your posts so that more people can see them. The selection of hashtags is extremely important. The maximum number of hashtags that can be used in one post is 30, and we recommend that you use as many as possible. It is important to note that hashtags must always be specific and related to the photo. In this way, if a person is searching for a hashtag photo, he can find your photo, which is exactly the goal, and not a different one that has nothing to do with what you've shared. There are several types of hashtags, divided into groups – small, medium and large – according to how many posts they use.
For example, the hashtag #fashion has 689 million posts (large hashtag), the hashtag #fashionblogger – 95 million posts (medium), and under #fashionaddict we find 19 million posts (small).
It is also very important to note that it is wrong to use the same hashtags under each photo – in this way Instagram will detect you as a bot and it is possible to block you from using hashtags.