Maria's @beglam.girl Interview Specially For Revtag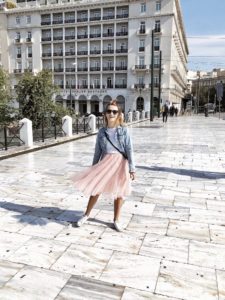 How did you get started as an Instagram influencer? 
I started my Instagram as a joke, back in 2013. At the time, Instagram was all about food pics, cats and in- app filters. Ever since, the app has changed so much and so have I. 
Was it hard for you to enter and find your space on Instagram as a brand new influencer?
I started my account as a personal one, then changed to a business one. I was not familiar with statistics, algorithms, and more. I find it hard and challenging to this day. 
Has becoming an influencer changed your lifestyle? How?
Yes! It has taught me to always look at the beauty of things.
Do you have any big goals as an influencer for 2021? Can you tell us a bit more about that?
I really hope that this will be the year when I reach 10K followers. A personal goal of mine for the past 5 years or so has been to be active (online and offline) as much as possible.
What is your biggest passion and what kind of photos you love to share on Instagram?
For the last year, it has definitely been food photography and interior/home ideas. 
What's been the most exciting moment you have experienced since becoming an influencer?
It makes me really happy to find out that someone likes a product I have recommended, has tried a recipe of mine or just finds my profile inspiring. 
How do you choose the brands you cooperate with?
I am very picky when it comes to any collaborations. I have to really like and trust the brand and product in mind. I need to have all the information before agreeing to work with someone.
Are you happy with the collaboration with our agency RevTag?
Yes, very! 
What would you wish to all Revtag followers?

 
I wish us all a lot of inspirations, great shots and even greater memories. 
What advice do you have to people who are trying to gain followers on Instagram?
Lately, the easiest way to do so are giveaways, but my advice would be very simple : be active, be real, add value to your feed and simply enjoy the whole process.