Beautiful Alexandra Gutjahr @gutjahralexandra Exclusively For Revtag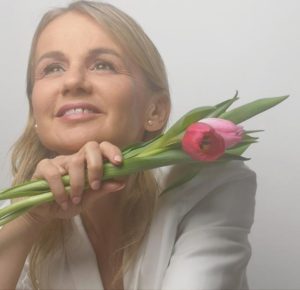 Q: How did you get started as an Instagram influencer?
A: First I started on insta by posting my Model pictures from my various interests. I quickly got good feedback about my charisma on my pictures and my insta account.
Q: Was it hard for you to enter and find your space on Instagram as a brand new influencer?
A: It wasn't hard for me to find my space, because I know what I want to do and what not. I thought about this before I decided to post on insta accordingly.
Q: Has becoming an influencer changed your lifestyle? How?
A: It hasn't changed my lifestyle, because I have clear ideas about how I want to live. Here the influence must fit me, otherwise, I renounce an offer.
Q: Do you have any big goals as an influencer for 2021? Can you tell us a bit more about that?
A: Yes, I am happy about a nice job for a sports brand and another for an outdoor brand, and one for beauty and wellness. All topics that I am particularly interested in and can identify with. I love what I do ?
Q: What is your biggest passion and what kind of photos you love to share on Instagram?
A: My passion is to be in front of the camera as I am and to show the joy of life that's in me. I love to share these good vibes on insta.
Q: What's been the most exciting moment you have experienced since becoming an influencer?
A: The most exciting moment was the offer for the outdoor brand as ambassador because I love it to be in nature. That's me
Q: How do you choose the brands you cooperate with?
A: I choose cooperation very carefully, it has fit me and my attitude towards life.
Q: Are you happy with the collaboration with our agency RevTag?
A: Yes. I am very happy with your agency. Trusting cooperation is very important for me and your support is great. Thanks!!
Q: What would you wish to all Revtag followers?
A: I wish all the revtag Followers to stay healthy and enjoy life as much they can. Life is beautiful!
Q: What advice do you have to people who are trying to gain followers on Instagram?
A: My advice is, to be honest and authentic and face New things positively